Trolleys
Our trolleys are durable, light, and strong and have proven themselves to be a reliable user-friendly product that withstand the rigors of commercial use.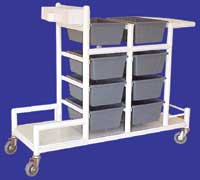 Swimming Pool Platforms
Our swimming pool platforms make pools safer for little swimmers. They're light to handle, have no sharp edges, and the frames will not rust, rot, or contaminate pool water.